"The Fire stolen from the God, Exponential Prometheus"
Augmented Philharmonic Orchestra
The Music Technology Group at the Universitat Pompeu Fabra in Barcelona was looking for a visual way to present their research on real time detection of various aspects of a philharmonic orchestra.
To illustrate their research, we developed a scenario, graphics and real-time animation that was projected on a large screen during the orchestra.
The work was presented at Singularity University Summit 2015 in Sevilla. It was also showcased at the ISMIR conference 2015 in Málaga.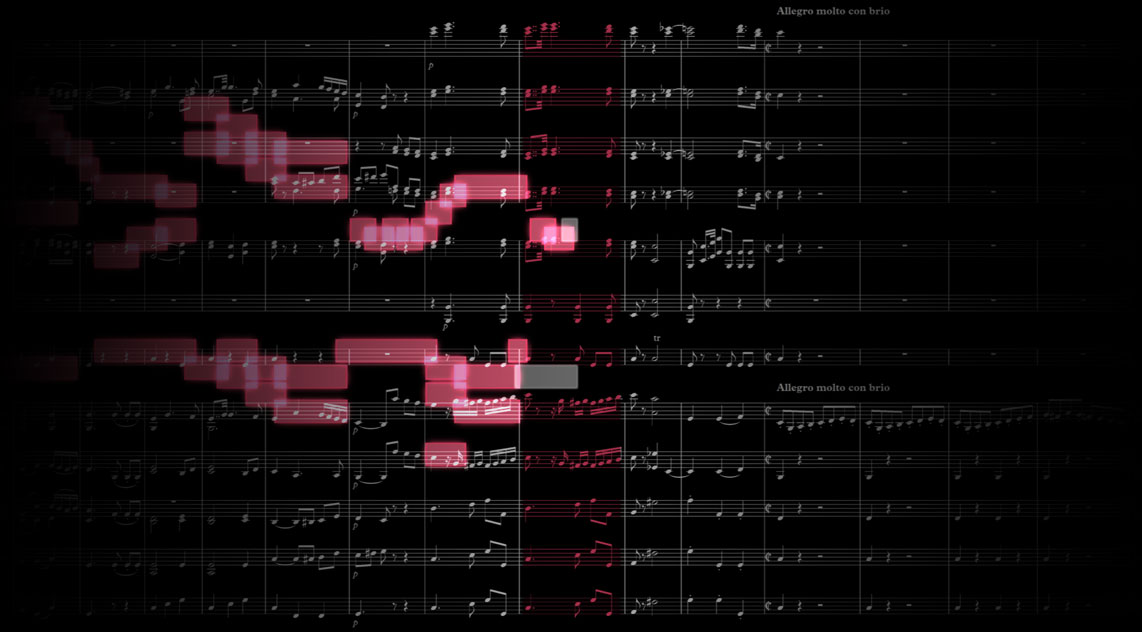 Credits
Client: Music Technology Group // Phenicx // Singularity University
Team: Emilia Gomez, Alba B. Rosado, Álvaro Sarasua, Oscar Mayor, Agustin Martorell, Jordi Bonada, Carles Fernandez
Design: Hand-Coded
Presented at: Singularity Summit University in February 2015 in Sevilla, Spain and ISMIR in October 2015 in Málaga, Spain.